The Tyne Bridge
Icon of North-East England
A new book by Paul Brown
Published by Hurst, 3 November 2022
Available now from all good bookshops: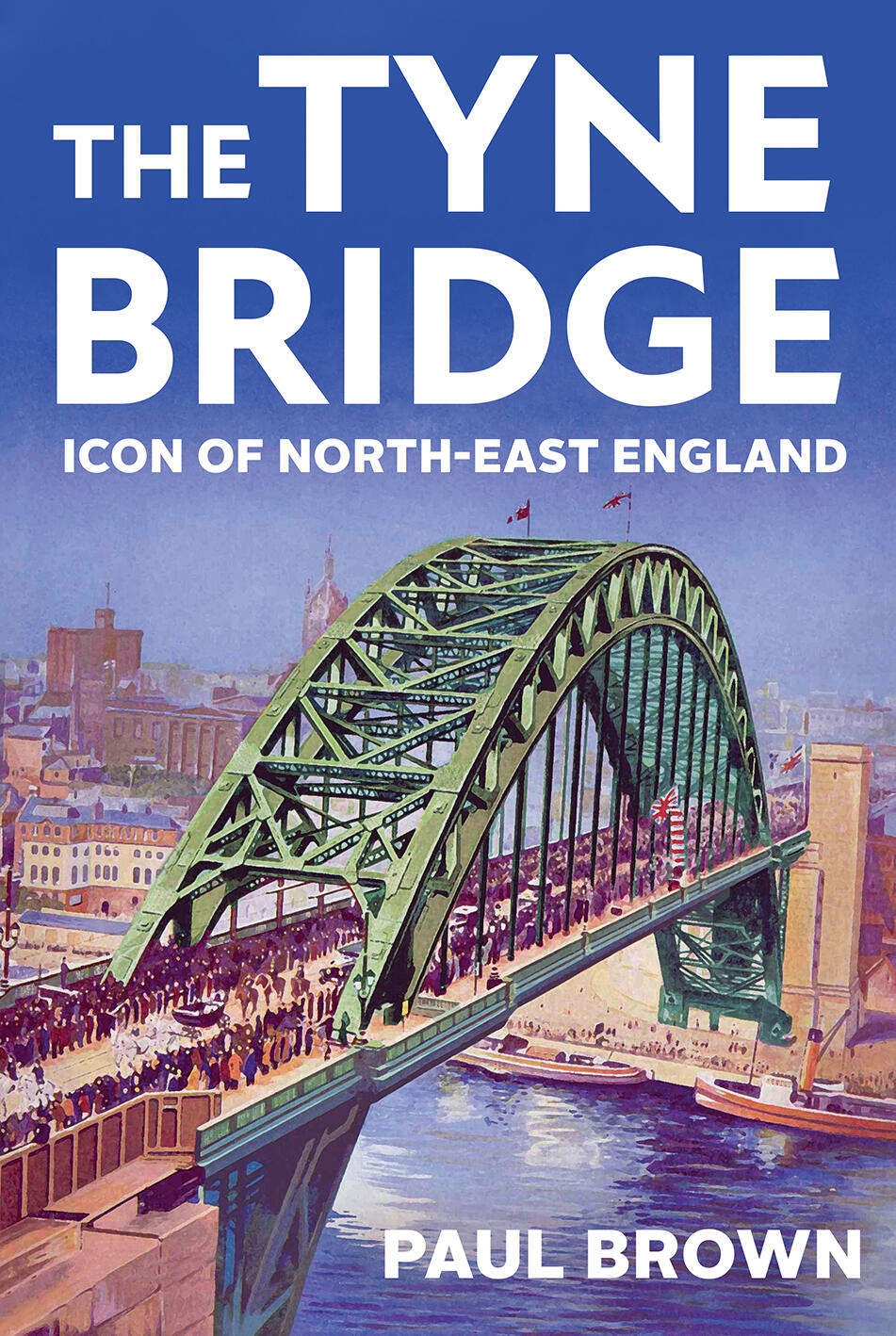 Signed copies now available, very limited quantities: Signed
A compelling account of how engineering, architectural ingenuity, a great industrial tradition, and the labour of thousands came to span the Tyne.The Tyne Bridge, opened in 1928 by King George V, is one of Britain's most iconic structures, a Grade II-star listed building. Linking Newcastle and Gateshead, it is a monument to Tyneside's industrial past. This popular history explores everything the bridge means, and has meant, to the people of North-East England.Paul Brown reveals the bridge's predecessors, from the first Roman crossing to the Victorian era, then brings to life those who built the modern version: Ralph Freeman, who also designed the Sydney Harbour Bridge; Dorothy Buchanan, the first female member of the Institution of Civil Engineers; John Carr, the boatman who rescued dozens of workers from the Tyne; and scaffolder Nathaniel Collins, who fell from the bridge to his death just weeks before completion.This richly illustrated book takes the Tyne Bridge's story right to the present, exploring its deep connection with North-Eastern heritage and its importance as a cultural emblem, in a region almost unrecognisably transformed from its heyday.Paul Brown is a freelance writer who has written for The Guardian, FourFourTwo and When Saturday Comes. Among his previously published books, two of which have been optioned by Hollywood studios, are Savage Enthusiasm: A History of Football Fans, and All with Smiling Faces: How Newcastle Became United.
"The Tyne Bridge, symbol of home and identity, is my favourite structure in the whole world and this book tells its tale-and that of its remarkable predecessors-with a rich plethora of wonderful stories. A very entertaining read." -- Michael Chaplin, playwright, former producer and executive at ITV and the BBC, and author of Newcastle United Stole My Heart: Sixty Years in Black and White"The bridges over the Tyne have long captured the Geordie imagination and Paul Brown has written a gripping account of Tyneside's own Arc de Triomphe." -- Dan Jackson, author of The Northumbrians"Paul Brown's focus on the intimate human stories sets this work apart from the rest. While you should expect an insightful and comprehensive history of the bridges themselves, you will be delighted with the effort taken to shine a light on the touching stories that make the Tyne Bridge so magnificent." -- Kieran Carter, founder of the North East Heritage Library"A magnificent feat of engineering, linking Newcastle and Gateshead across the Tyne, Paul Brown's biography of our great bridge is a testament to the drive, resilience and engineering ingenuity of the people of the North East." -- Chi Onwurah, MP for Newcastle upon Tyne Central"The Tyne Bridge merited a book which Geordies can be proud of. Paul Brown nailed it with diligent research and expert storytelling." -- Andrew Hankinson, author of Don't Applaud. Either Laugh or Don't (At the Comedy Cellar) and You Could Do Something Amazing with Your Life [You are Raoul Moat]"A Big River needs a big bridge and a brilliant book. A comprehensive and heartfelt tribute to the Geordie Golden Gate." -- Biffa, NUFC.com"A long-awaited book, The Tyne Bridge: Icon Of North East England, is the new definitive work on the ultimate North East landmark and its symbolic place in our region." -- Dave Morton, Newcastle Chronicle"I am pleased to say that it instantly jumps into the pantheon of my favourite Newcastle books!" Mick Southwick, Newcastle History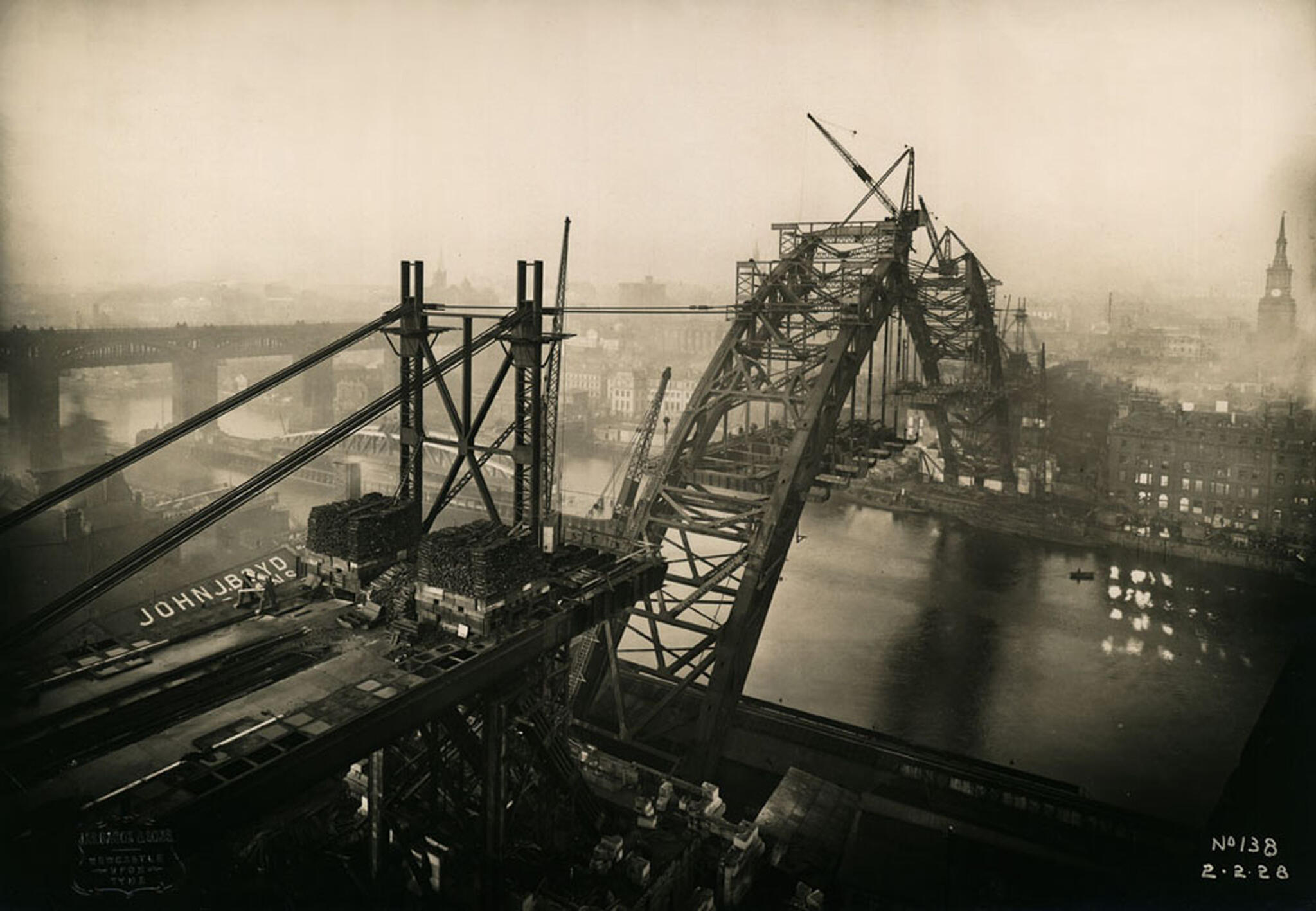 The Tyne Bridge book signed copies:Signed books direct from the author. Can be personalised with name / message. Very limited quantities. UK delivery only. (Outside UK please contact us.) Pay securely with Apple Pay / Google Pay / credit / debit card using "buy now" button.